A new one!
« previous entry | next entry »
Nov. 11th, 2004 | 06:13 pm
mood: exanimate
music: Act On (Feeling Alone) - Reuben's Accomplice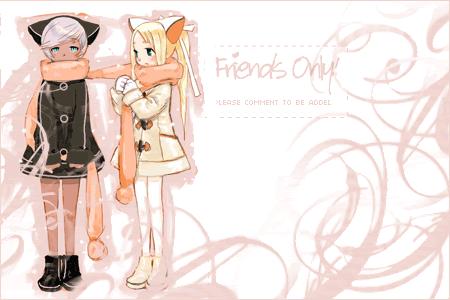 I'm just playing with new pictures, everyone that was on my friends list is still there.
And if you're not, well no hard feelings. Some people's journals I just don't read, so I don't keep them to clutter my friends' page.
---